WORK/THE WORK (2020,2021)
WORK/THE WORK is a video documentation of a performance by Aman Askarizad that happened in 2020 in Helsinki public space and Kiasma. The performance was developed in 2020 as a part of the Performance Lab program in the Museum of Impossible Forms, led by the artist duo VariaLambo.Askarizad worked with his long hair as his primary material, cleaning and sweeping the public space and then cutting it in the Museum of contemporary art Kiasma.
The performance attempted to explore the relation of body, labor, and art by drawing a fine line between acting in public and in an institution. It intended to bring attention to the role of institutions in designating meanings and interpretations to the working body and their power in granting recognition.
The irony of an artist producing artwork while losing the ability to work is an unstable and vaporizing utopia that collapses and reverses itself into a wretched condition in which an artist is working and unable to produce artwork. In this cycle, what sustains itself is the system that sees the gear wheels of its production line running uninterruptedly.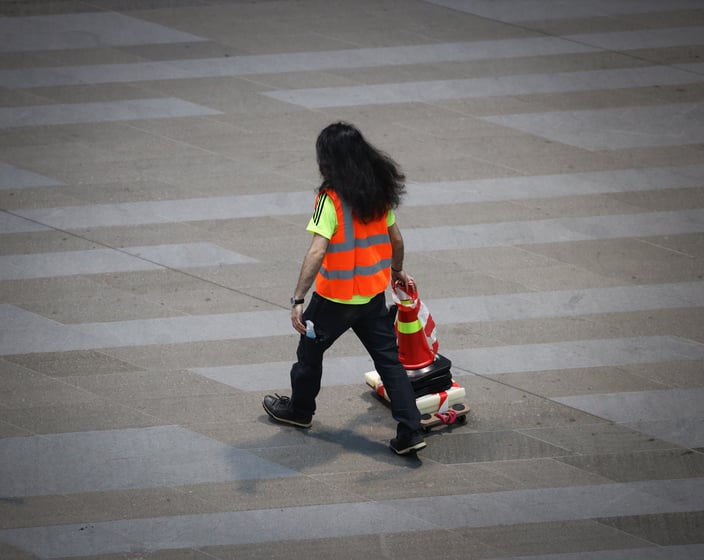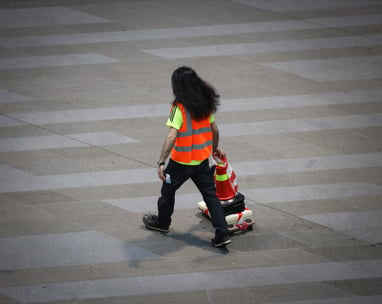 Video documentation of a performance in Helsinki Public space and the museum of contemporary art Kiasma. The performance was done in 2020 and showcased in Thirdspace Gallery in Helsinki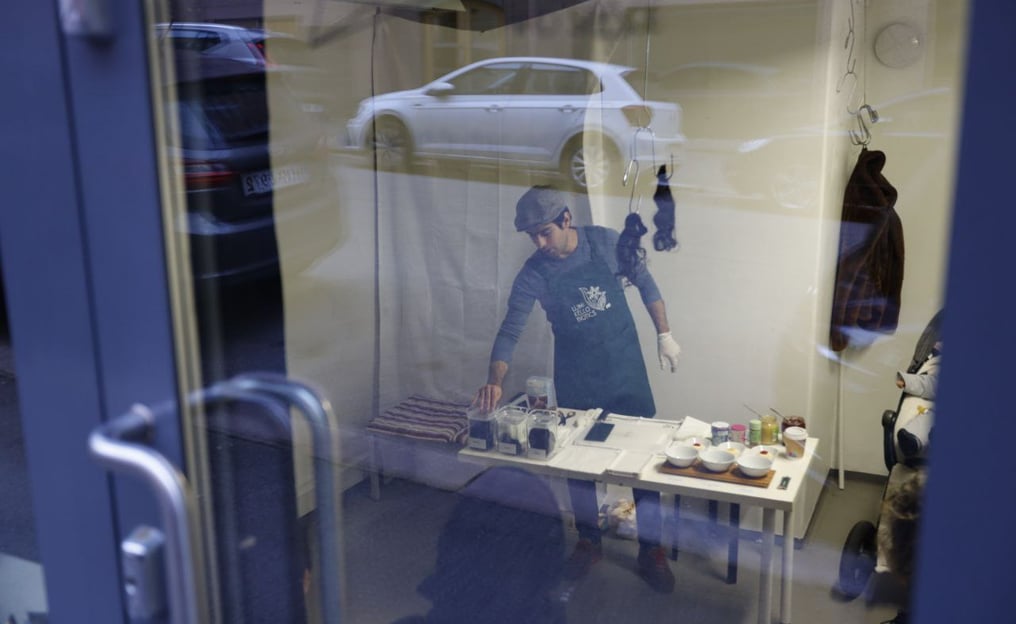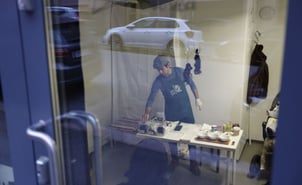 screening and performance documentation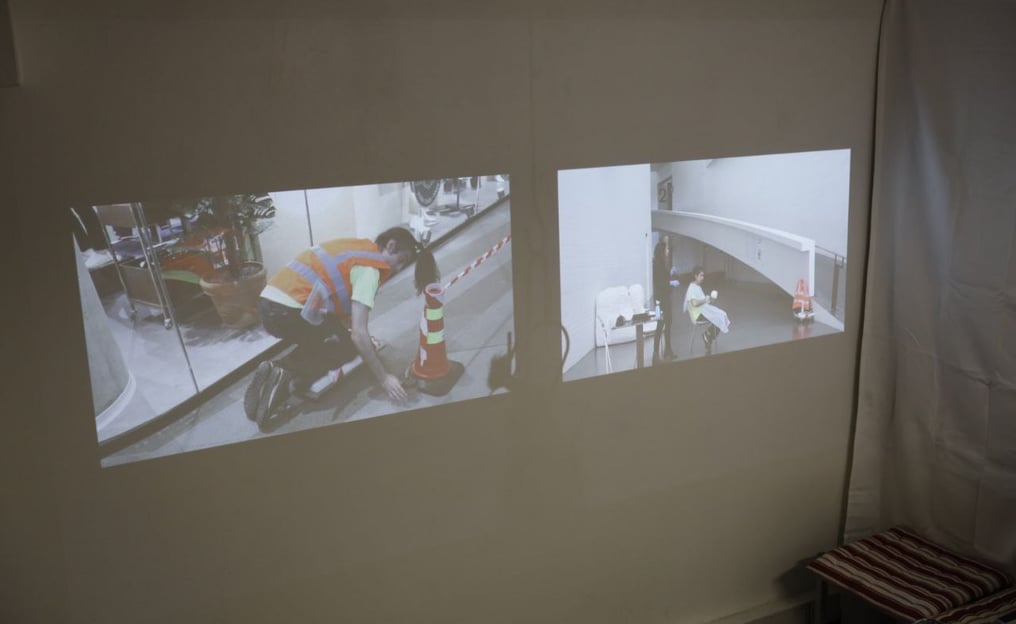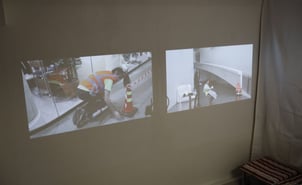 Images from the screening and performance on opening day.
During the opening and screening of Work/The Work, Aman Askarizad performed with his hair archive collected from 2012 onward, where he baked cookies and served them to visitors with different tastes of toppings made with his hair. Audiences could choose which year hair and what type of garnish they want on their cookies. They also had the option to take a cookie without the artist's hair. Working hours were 17:00-20:00.